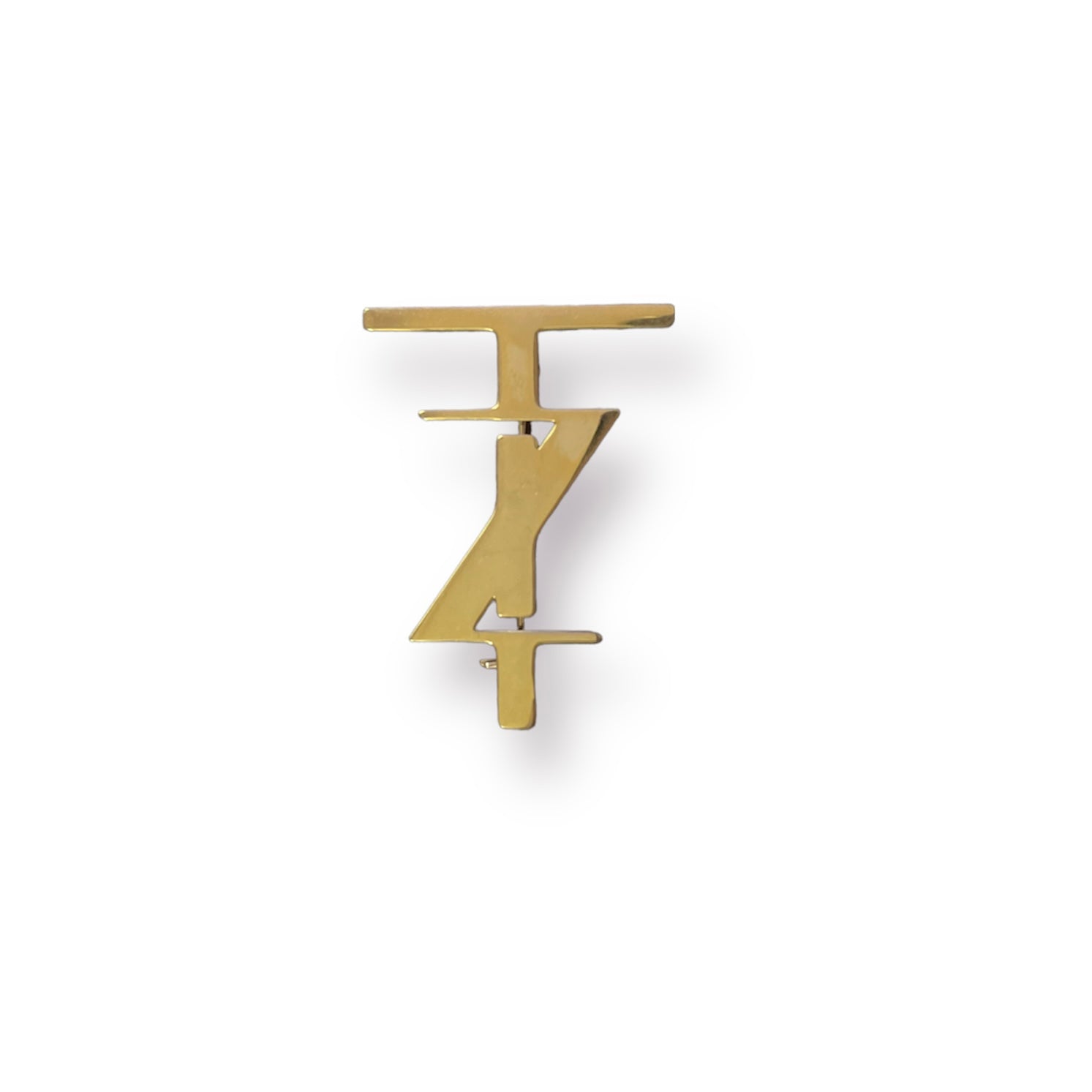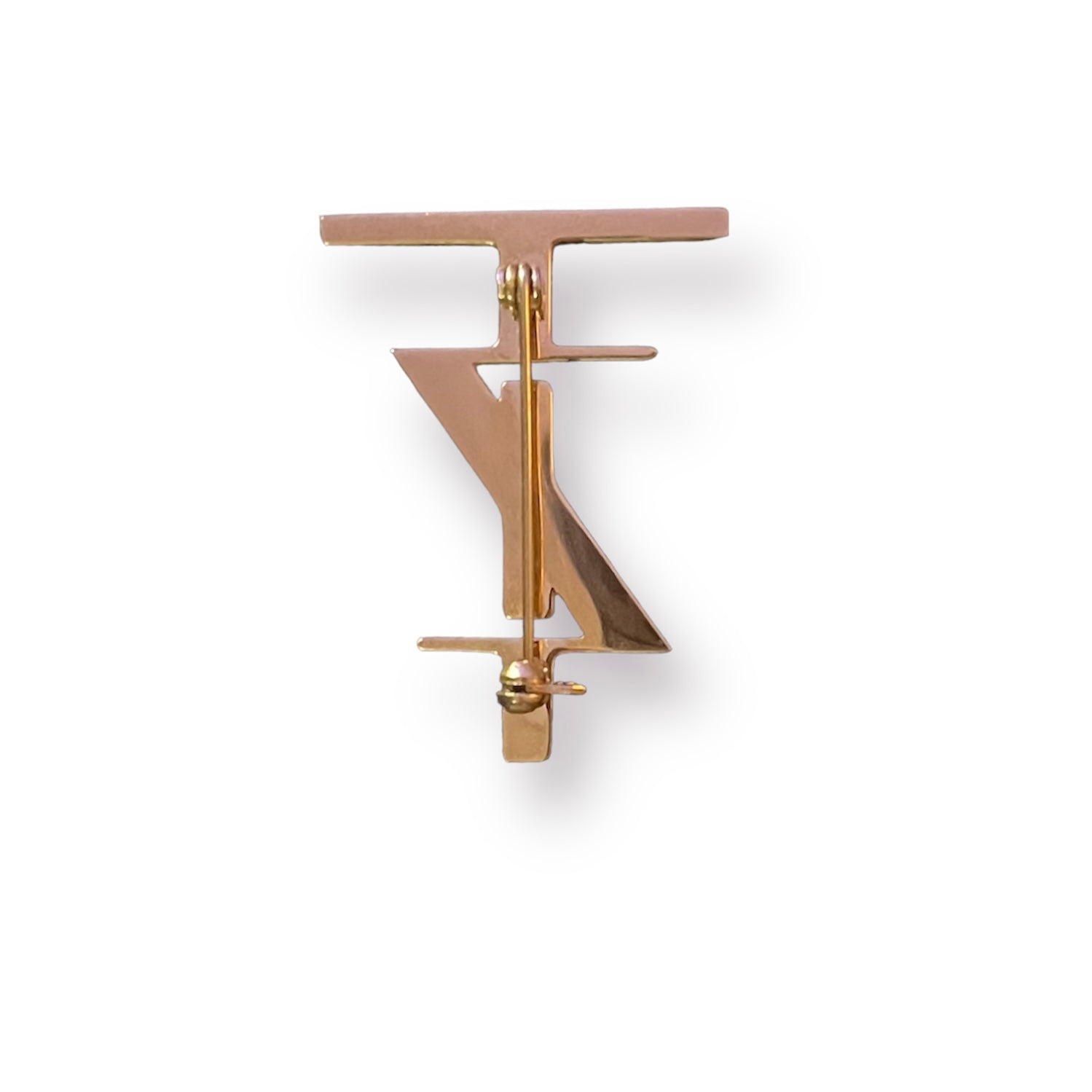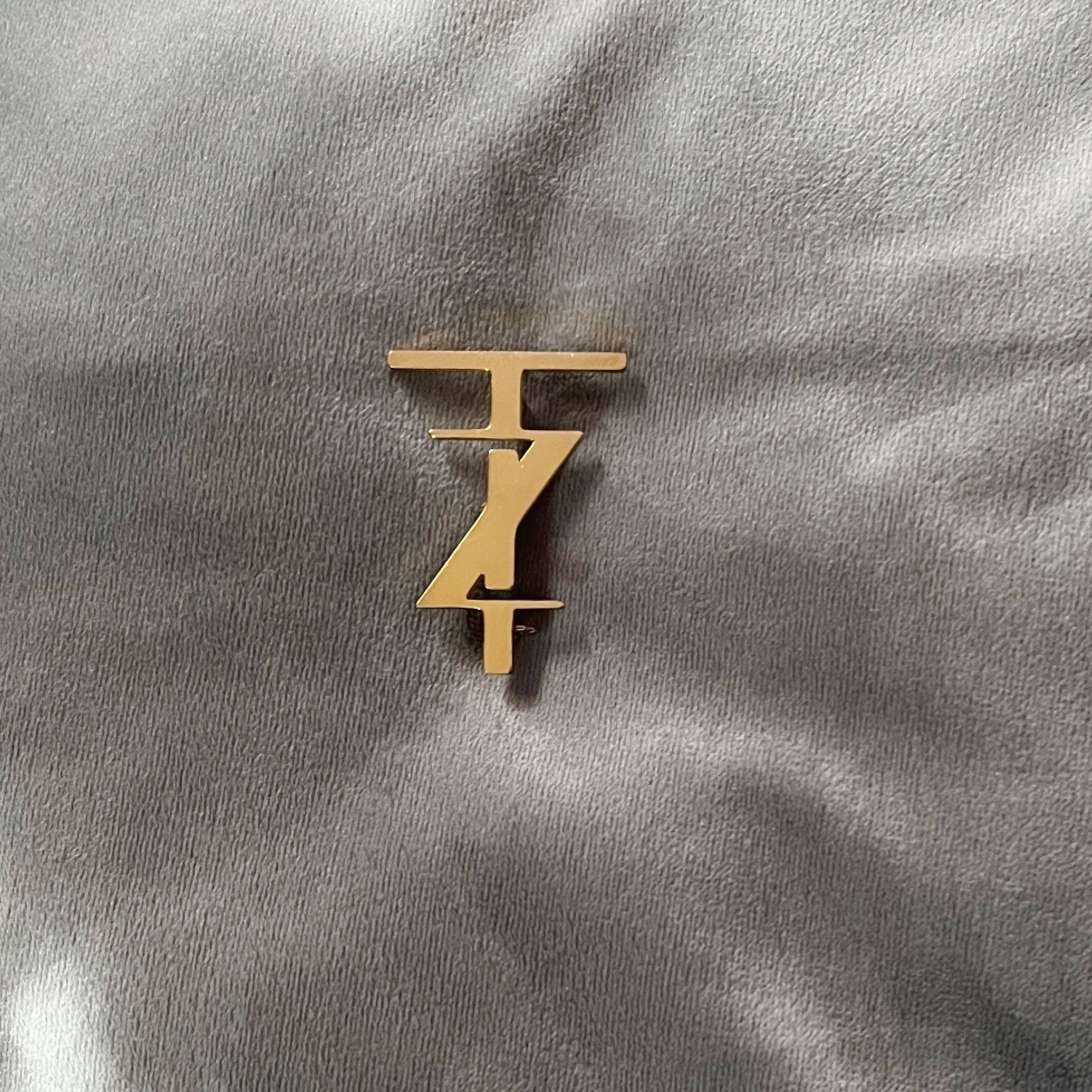 TZ Monogram Brooch - GOLD
---
Our classic TZ monogram brooch in gold. The monogram brooch contains a rear pin clasp with a safety hook and can be worn in many ways with our collection of accessories. 

Item Details 
Color: Gold
Dimensions: 4cm x 3cm
Pin Clasp Closure with safety hook 
100% Brass
Our Commitment

We are committed to the sustainable and ethical management of our operations. Tian Zevon guarantees—both internally and along its entire supply chain—that internationally recognized social and environmental responsibility standards are respected and consistent with the company's own commitment to the ethical and sustainable management of its operations. We uphold these standards starting from the choice and traceability of raw materials through to the production processes, all the way to our clients.