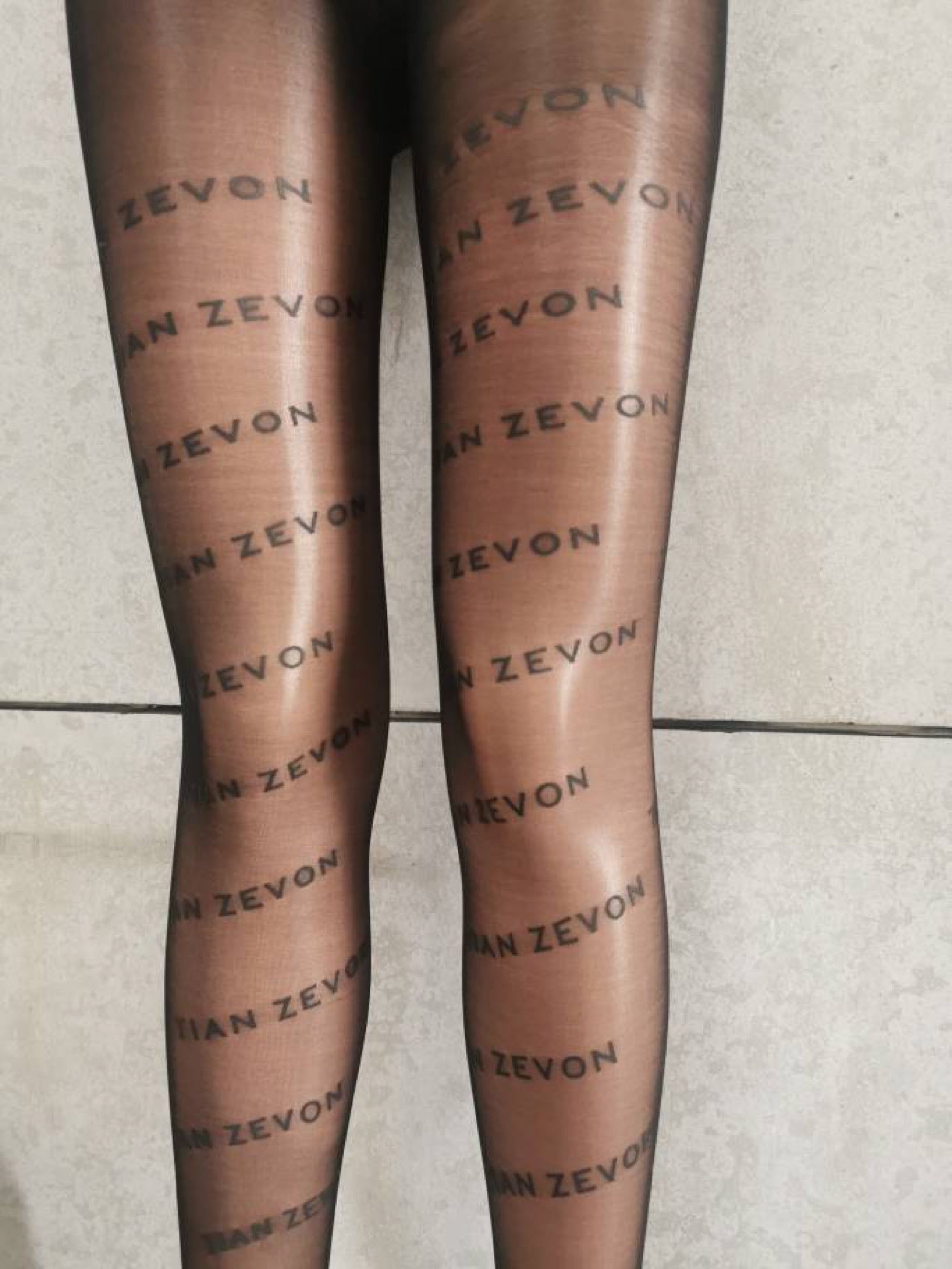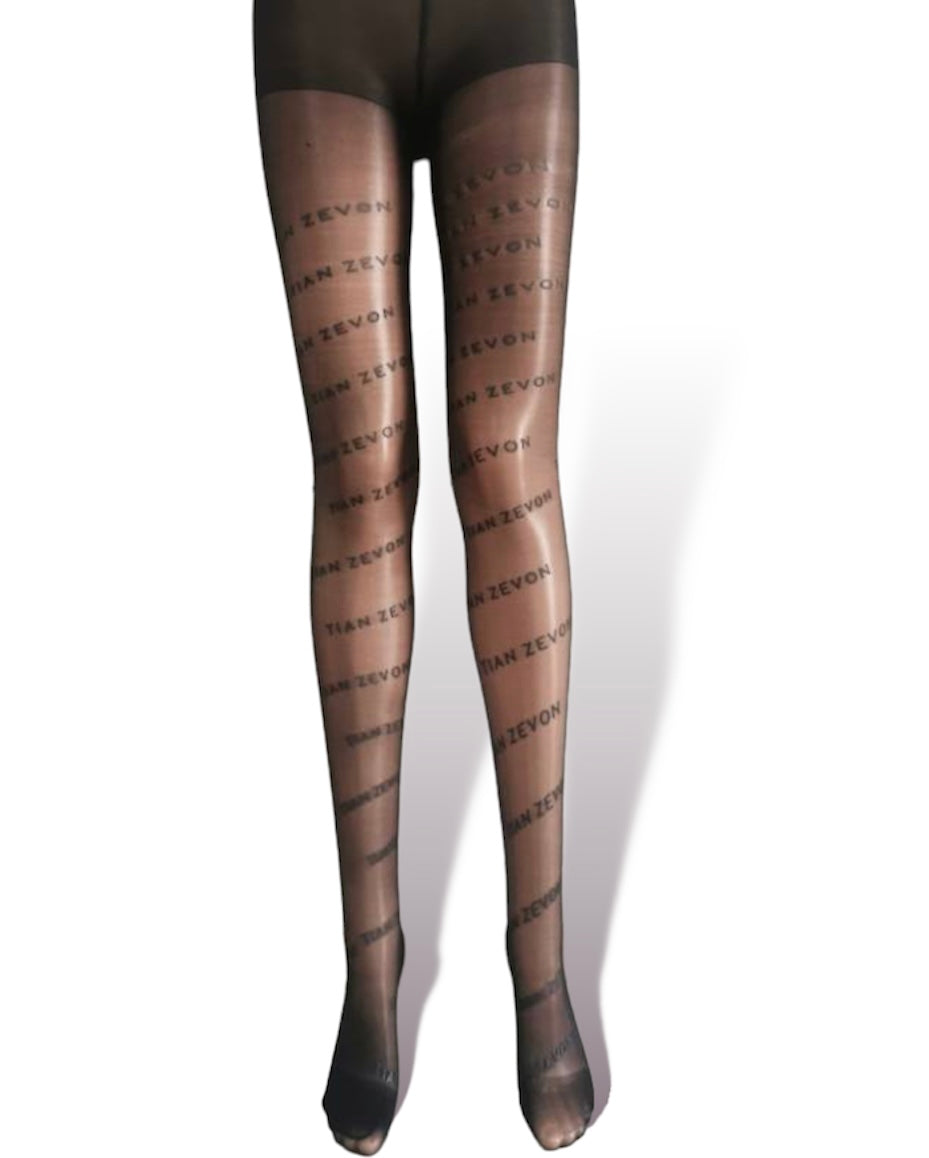 Tian Zevon Black Sheer Tights
---
Our full logo sheer tights in black. Features our iconic Tian Zevon logo in black. 
Our 
Nylon tights allow for a smooth and soft feel. Tights are also high stretch and engineered with top quality and durable polyamide.
Item Details 
Tian Zevon black sheer tights in a full printed logo design 
High Rise
Opaque control top
Non-binding waistband allows for flawless transition to skin 
Nylon
Imported
SIZING


S: recommended for sizes 85lbs-105lbs
                   Height: 4'11"-6'0"
M: recommended for sizes 85lbs-165lbs
                   Height: 4'11"-6'0"
L: recommended for sizes 166lbs-200lbs
                    Height: 5'1"-6'3"
XL: recommended for sizes 201lbs-245lbs
                    Height: 5'1"-6'3"
Item Care
Do not machine wash
Do not bleach
Do not tumble dry
Do not iron
Do not dry clean  

Our Commitment

We are committed to the sustainable and ethical management of our operations. Tian Zevon guarantees—both internally and along its entire supply chain—that internationally recognized social and environmental responsibility standards are respected and consistent with the company's own commitment to the ethical and sustainable management of its operations. We uphold these standards starting from the choice and traceability of raw materials through to the production processes, all the way to our clients.