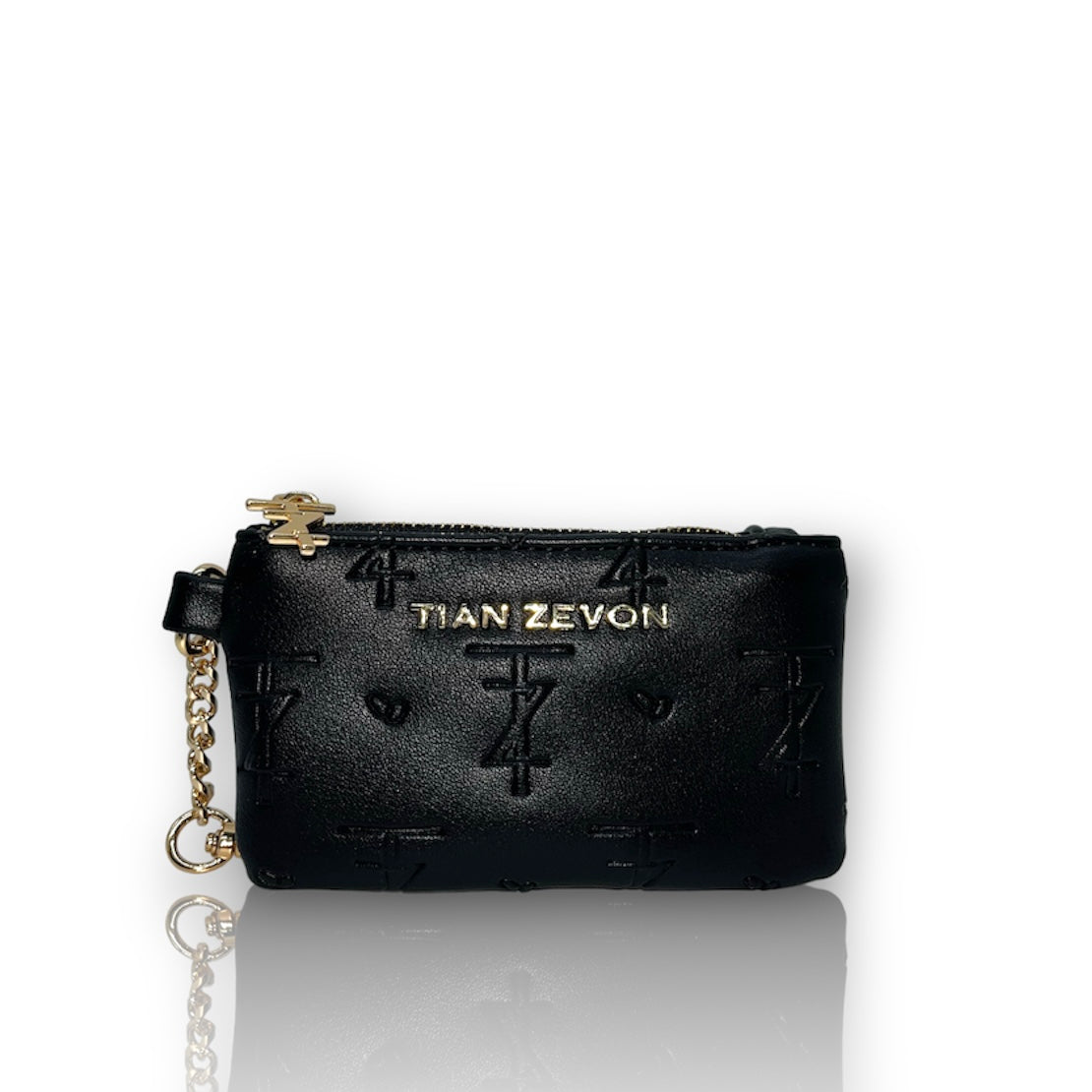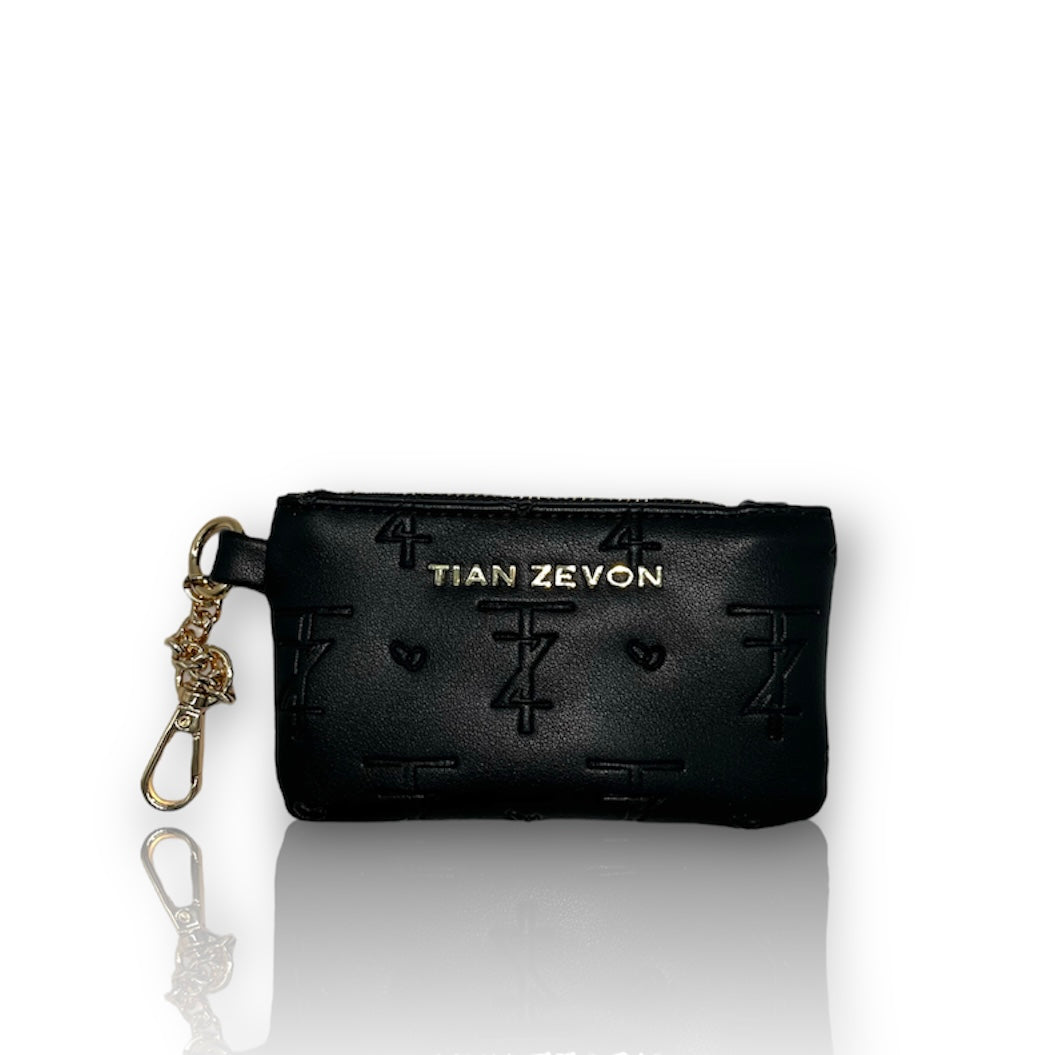 TZ leather debossed Card Pouch - onyx black
---
Our iconic designer debossed card pouch in black. Engineered by Premium vegan leather, featuring our iconic debossed TZ monogram logo and a classic Tian Zevon logo in gold metal hardware. 
Item Details 
Color: black
Dimensions: 4.7"x2.8"
Hook Detachment on chain
Imported
Composition 
Material: Premium Vegan Leather
Hardware: Metal metalware
Lining: Vegan Leather/ Cotton Interior
Item Care
Do not machine wash
Do not bleach
Do not tumble dry
Do not iron
Do not dry clean 
Our Commitment

We are committed to the sustainable and ethical management of our operations. Tian Zevon guarantees—both internally and along its entire supply chain—that internationally recognized social and environmental responsibility standards are respected and consistent with the company's own commitment to the ethical and sustainable management of its operations. We uphold these standards starting from the choice and traceability of raw materials through to the production processes, all the way to our clients.